Picture on the Plaza Information & Photographs
Picture on the Plaza Information & Photographs
You can re-watch the Picture on the Plaza event below, or tap here to see the video on YouTube.
Rows of faculty and staff cheered, clapped, rang noise makers and shook pom poms as more than 500 graduates walked the pedestrian Spine during the first-ever Picture on the Plaza event, which was the in-person portion of the hybrid spring 2021 commencement exercises.
Graduates representing the classes of 2020 and 2021 returned to the UCCS campus to be celebrated in the first in-person commencement event since the onset of the COVID-19 pandemic. The event followed the May 14 virtual commencement ceremony during which degrees were conferred upon the spring 2021 graduating class.
Photo Information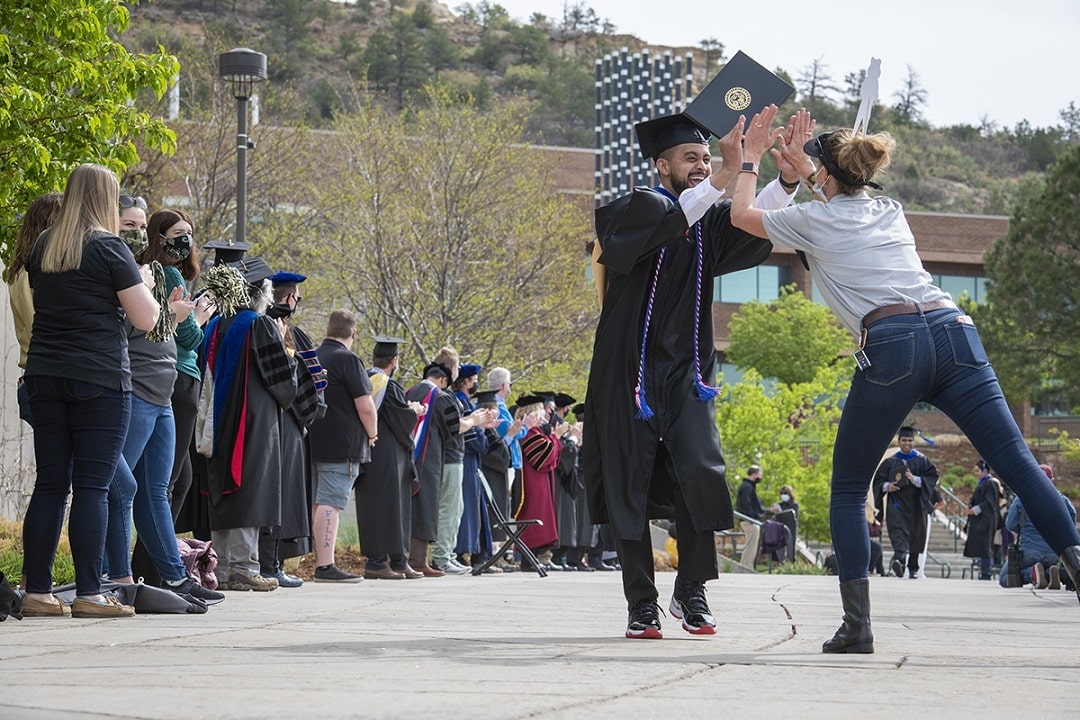 In this section, you will find information about photos taken at our event, including both the professional and UCCS photos. 
UCCS is making available two sets of images to graduates and faculty and staff participants, including candid photos from the event and one portrait opportunity. You can find those photos below. The free photos provided by UCCS are not to be re-used for any commercial purpose.
The portrait photos we are making available are high-resolution images, and we grant personal usage rights to the person pictured. To search the portrait photo gallery, found below, you can scroll through images, or filter by college:

 
Frequently Asked Questions